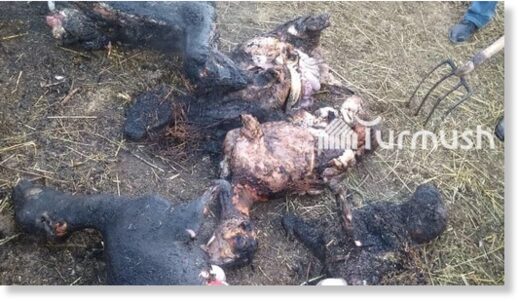 Lightning struck 30 small cattle in a high-altitude pasture in the Toktogul district of Jalal-Abad region, Head of the Jalal-Abad regional department of the Ministry of Emergency Situations, Abdulnasir Zakirov said.
The accident happened on the night of June 14-15 at Ak-Tash pasture.
Cattle breeder Rustom Tagaikulov sustained damage in the form of 30 sheep and goats.
No human casualties or injuries were reported.