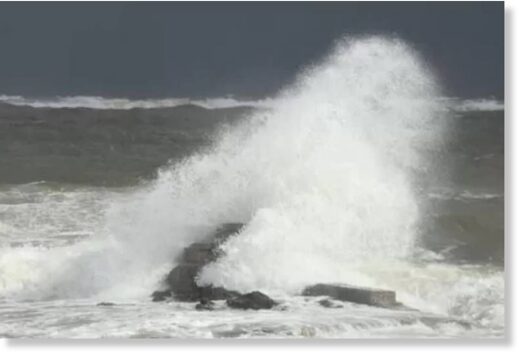 Subtropical cyclone Yakecan hit the coastlines of Brazil and Uraguay today, on May 17th 2022.
Wind speeds of over 100km/h were measured as the Cyclone approached the coast, including in Rio Grande do Sol.
As the Cyclone approached, high winds caused large volumes of sea foam in coastal areas.
Alerts are in place, with power outages reported and buildings damaged by the storm.