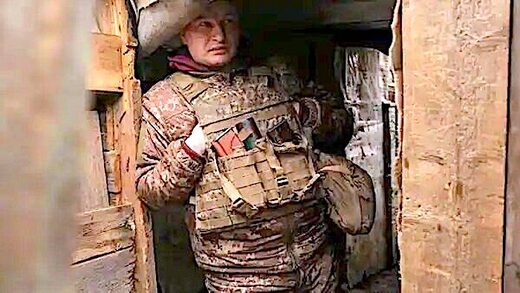 Ukraine
government forces have shelled areas within rebel-held territory to the east of the country,
a breach of ceasefire agreements
designed to bring an end to the conflict, according to Russian-backed separatist groups.
Forces from the Ukrainian side were accused of
using mortars, grenade launchers and a machine gun
by the representatives of the would-be breakaway territory — the Luhansk People's Republic —
in the first reports of munitions being used in the conflict gripping Europe for more than a month now.
Rebel representatives from the Luhansk in the Ukrainian-Russian ceasefire control group, according to Russia's independent news agency Interfax, said:
"Armed forces of Ukraine have rudely violated the ceasefire regime, using heavy weapons, which, according to the Minsk agreements, should be withdrawn."
However, officials from Ukraine denied attacking the separatist-held region, stating that they themselves came under artillery fire but did not retaliate.
"Despite the fact that our positions were fired on with prohibited weapons, including 122mm artillery, Ukrainian troops did not open fire in response," a duty press officer of the Ukrainian joint forces operation said.
Ukraine's military later on Thursday
accused the Russian-backed forces
of firing shells at a village in Luhansk and hitting a preschool.
The army said that no injuries were caused.
Reports of shooting in the disputed region have become common in recent years, but Thursday shelling reports come at a time of fears the conflict could boil over into a war directly involving Russia.
More than Russian 100,000 troops are positioned at the borders the country shares with Ukraine, as president Vladimir Putin has demanded Nato commit to never allowing its former Soviet territory to become a member.
The reports of
alleged mortar firing
come just hours after the US said Russia is developing false narratives
to use as "a pretext" for military action against Ukraine.
US State Department spokesperson Ned Price said on Wednesday at a press briefing:
"...as we have warned previously, over the past several weeks we have also seen Russian officials and Russian media plant numerous stories in the press, any one of which could be elevated to serve as a pretext for an invasion.

"This could happen, we are concerned, at any time, and the world should be ready for it."
The spokesperson added that the claims
could be
about Ukrainian military activity in the conflict-hit eastern Donbass region.
Russia
could
also make false claims of US or Nato activities on land, at sea or air, or even claims of Ukrainian or Nato incursions into Russian territory. Price said:
"We are particularly concerned about President Putin and other Russian officials, their ongoing mentions of, quote/unquote, "genocide" in the Donbass. There is no basis of truth to any of these allegations."
The threat of invasion and military action from Russia has not diminished as the West warned of a growing presence of Russian troops — including an additional 7,000 soldiers being added to the border region in recent days.
Estonian intelligence reports pointed to movement of battle groups ahead of a likely attack to occupy "key terrain",
in sharp contrast to the Russian defence ministry claims that the country has withdrawn some of its troops from the border region and sent them back to the mainland by train.
Around 10 battle groups of troops are moving towards the Ukrainian border, where it estimates about 170,000 Russian soldiers are already present, said Mikk Marran, director general of the Estonian Foreign Intelligence Service.
Britain's intelligence agencies also say that more armoured vehicles, helicopters and a new field hospital have been spotted in the region.