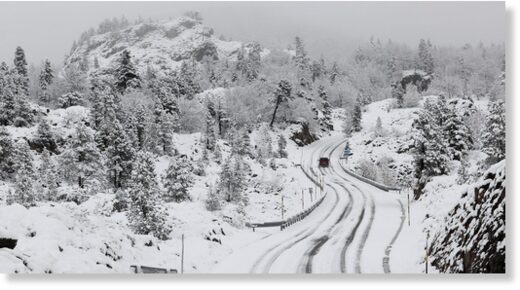 In Portugal, heavy snow fell
on Wednesday morning near the eastern border with Spain. The most
impassable roads are in the Castelo Branco and Guarda regions.
During the night from Wednesday to Thursday in both regions, the temperature is expected to drop below zero. Besides the expected snowfall, meteorologists are warning that black ice may appear on the roads.
On Wednesday, it also snowed heavily in several autonomous regions of Spain, incl. In Castile, Leon, Asturias and Cantabria, as well as in Navarre and Catalonia.
The air temperature in several Spanish municipalities on Wednesday morning dropped below 5 degrees Celsius.
Authorities in the Balearic Islands warned Wednesday of heavy rain, which is expected to start in the evening and last until at least Monday.