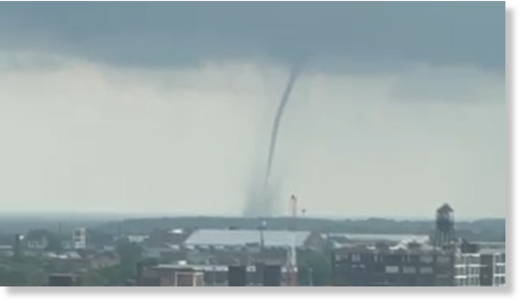 A line of showers produced dozens of waterspouts over Lake Erie near Cleveland, Ohio, on Sunday, August 1.
This footage shows several waterspouts and dark storm clouds over Lake Erie as viewed from the Cleveland suburb of Rocky River.
A cold front was forecast to move through Cleveland on Sunday, bringing possible scattered showers and isolated thunderstorms to the area, according to the National Weather Service.