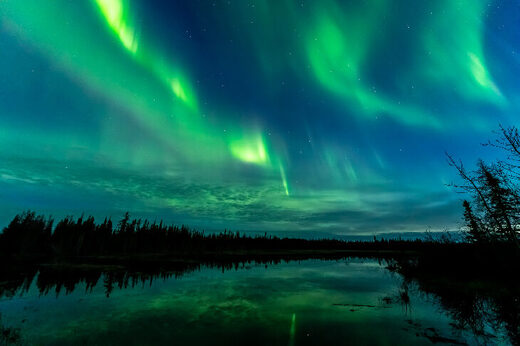 A coronal mass ejection (CME) hit Earth's magnetic field during the early hours of May 12th, sparking the strongest geomagnetic storm of young Solar Cycle 25. "Very bright and active waves of aurora danced with morning twilight," reports John David McKinnon of Alberta, Canada, who photographed the display from Sandhill Crane Marsh.
The
G3-class
disturbance lasted 6 full hours. Only one thing stopped sky watchers in Europe and many US states from seeing the auroras: The sun came up. Daylight blotted out an otherwise memorable display.
The storm is subsiding now. Minor
G1-class
storms are possible on May 13th as Earth exits the CME's wake.