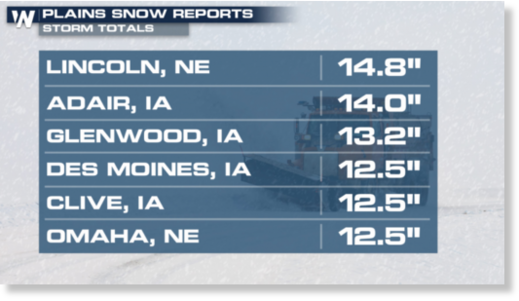 A strong winter storm brought heavy snow to the central Plains and western Great Lakes.
Some of the highest snowfall accumulations were in Nebraska and Iowa where totals were over a foot.
Winter Alerts
Winter Storm Warnings in pink have been issued through the Plains and Midwest where a couple inches of additional snowfall are possible today (Tuesday), along with strong wind gusts higher than 30 mph.
Winter Weather Advisories have been issued in purple surrounding the warnings where we also mix in a wintry mix/icing element. More advisories have been extended eastward into the Ohio Valley and western Great Lakes as well.