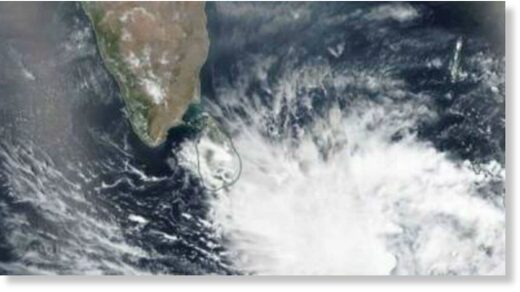 Sri Lankan authorities, on Friday, confirmed two deaths due to Cyclone Burevi that made landfall on Wednesday, injuring at least six.
The deceased were residents of Chankanai and Chavakachcheri, according to the Disaster Management Centre.
The turbulent weather had affected 20,814 families including 68,958 individuals, damaging 2,966 homes partially, and 59 completely, official figures show.
The worst impact was in the Jaffna district that accounted for 54,163 affected individuals, two deaths and six injured people.
Forecasters said that the cyclone that has moved away from Sri Lanka, is heading towards India's southern coast in which it is expected to make landfall on Friday.