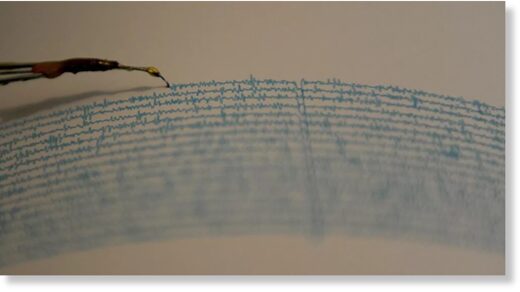 According to seismologists, the earthquake occurred at a depth of 25 kilometres (15.5 miles). No casualties or damage have been reported.
A 6.2-magnitude earthquake has struck 50 kilometres (31.07 miles) from Coquimbo, Chile, the European Mediterranean Seismological Centre (EMSC) said. No tsunami alert has been issued.
The US Geological Survey (USGS) preliminarily reported a 6.4-magnitude earthquake 47 kilometres northeast of Coquimbo.
A local resident has shared a video purportedly depicting the objects in his home trembling the moment the quake began.
A #strong 6.2 #earthquake #Terremoto #Temblor #Sismo near Coquimbo #Chile right now 🚨 no #tsunami Alert pic.twitter.com/pWgyQV4ho5

— Angel Elemiah *️⃣ (@MaximoSPQR) September 6, 2020
According to the Richter scale, 6.0-magnitude earthquakes are considered "strong", and can cause moderate to severe damage to poorly built structures.