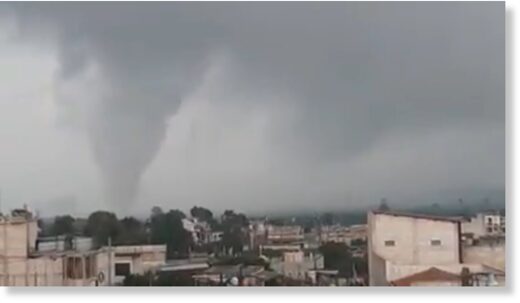 (Translated from Spanish): A mini tornado swept through the roofs of at least 15 houses in the Patzún municipality, Chimaltenango Guatemala, located just minutes from the capital city. There was also damage to some neighboring crops to the affected houses.
The event was recorded at approximately five in the afternoon, witnesses did not hesitate to record the spectacular and dark moment, being a phenomenon rarely seen at the Alaska Summit in Sololá, about three hours from the capital.
Elements of the Fire Department gave attention to the families of a sector of zone 6 that were affected, who were waiting for government help.
Read
more
(article in Spanish).