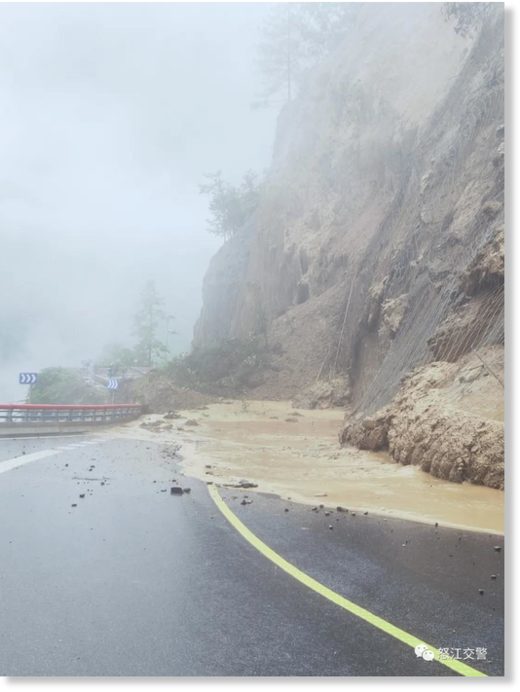 One person was killed and four others remained missing as of Thursday due to rain-triggered mudslides and landslides in southwest China's Yunnan Province, local authorities said.
Since Sunday, Drung-Nu Autonomous County of Gongshan has been lashed by the
heaviest rainfall since meteorological records began, cutting off roads and damaging houses, power facilities and communication lines, according to the county government's information office.

As of 3 p.m. on Thursday, 147 mudslides and landslides were recorded
, with more than 5,300 people affected, including 1,992 residents who were urgently relocated and 1,041 stranded tourists.
Rescue and relief efforts are underway.
On May 27, mudslides and landslides occurred in many places in Gongshan, Yunnan Province. The number of people affected by the disaster in the county exceeded 2,200. The disaster has caused 2 missing persons and 2 injured. 【Reported by People's Daily】 pic.twitter.com/XIWoj5xtQD

— InterEMC2020 (@InterEMC) May 27, 2020