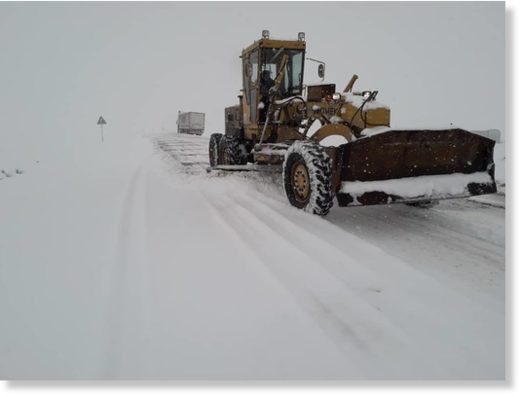 After snowfalls on April 2 and 3,
the snow cover on the mountian passes reached 20-25 cm in height, the Ministry of Transport and Roads reported.
The Too-Ashuu, Chyirchyk, Taldyk, Tonmurun mountain passes were cleared from snow.
Inert materials were applied to improve traction.
All roads are open.
The Ministry of Transport asked drivers to have winter tyres, tyre chains and a shovel if they plan to drive through mountain passes.