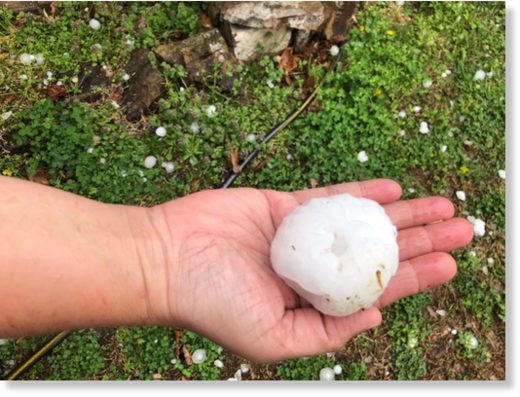 Tennis balls made of ice!
That was the reality for some folks in northeastern Oklahoma as a series of severe storms dropped significant hail Friday afternoon.
The storms initially fired up around Oklahoma City and then trekked northeast along Interstate 44, dropping hail all along the way.
Initially sizes were around quarter to half-dollar sized, but as the storms gained strength, the hail stones grew.
The largest hail grew to
over 2.5 inches in diameter near Langley and Grove.