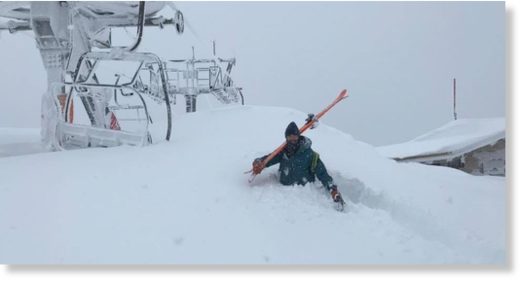 There have been some huge snowfalls in the Pyrenees mountains on France, Spain and Andorra.
After a generally dry and sunny start to the year across most of Europe, forecasters had been predicting the storm that has hit the Pyrenees this week might bring up to a metre of snowfall, but in the event up to
1.8 metres (six feet) has been reported at some areas on the French side.
Les Angles, pictured above and top with ski star Wadeck Gorak wading through the snow there, was one of the big winners
reporting 1.2 metres (Four feet) of snow on lower slopes and 1.5 metres (Five feet) on higher slopes by midday yesterday with the snow still falling.
Many ski areas in the region had closed ahead of the storm, which also brought strong winds, but conditions are now easing and resorts opening.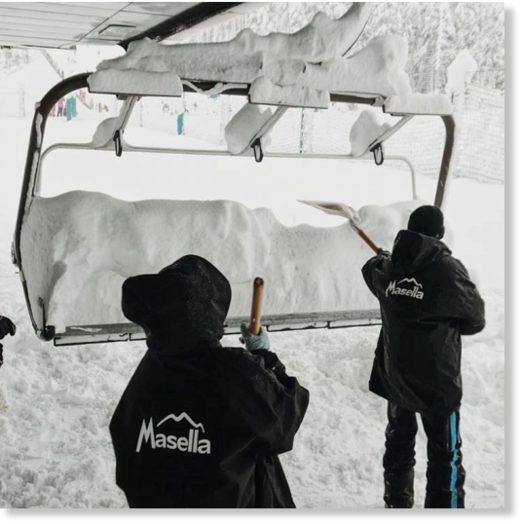 There has been heavy snowfall across the region with the biggest ski area, Grandvalaria in Andorra (Pas de la Casa and Soldeu) reporting
40cm falling in just 24 hours
.
Some Spanish areas have also had up to a metre of snowfall.