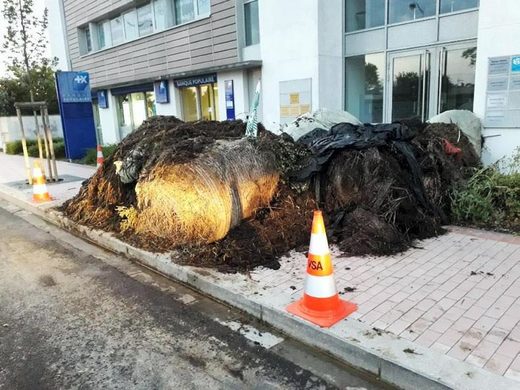 French farmers protesting against the signing of a trade deal with Canada have dumped manure outside the offices of a member of the French National Assembly.
France's parliament recently approved the CETA trade deal between the EU and Canada.
Monique Iborra is a member of French president Emmanuel Macron's LREM party and is based in the city of Haute-Garonne in southwest France.
The dumping of manure outside her offices is the latest in a series of vandalisms of LREM offices.
Unfair
The FDSEA, a farmer representative group, claimed responsibility for dumping the manure.
The group said it is unfair on farmers for the EU to import food that does not meet the same standards.
On Twitter, Iborra said: "Two tonnes of manure dumped outside a building where there are also doctors, dentists and other professions receiving members of the public - it's irresponsible as well as pointless."