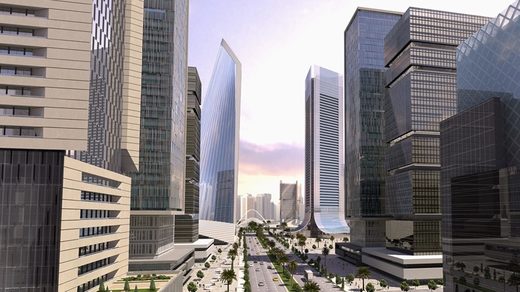 The world's second largest continent, Africa, is experiencing one of the fastest urbanization rates globally and Huawei wants to be a part of it, according to Adam Lane, senior director of public affairs at Huawei Technologies.
He told Xinhua News that Huawei is keen to boost environmental sustainability on the continent. African cities can adopt modern technology in the area of water and energy use, communications, security and safety improvement, explained Lane.
"Huawei is currently in talks with a number of African cities to promote the concept of smart cities," he said during the Business Leaders Dialogue in Nairobi, Kenya.
The Chinese company is already deploying smart technology in some cities in Kenya, Nigeria and Botswana, according to Lane.
Smart technology can be used to better monitor use of environmental resource which improves the sustainability of cities, he said.
The Chinese tech giant has also developed innovations to improve the safety of urban residents in Africa. "We have developed advanced communication and coordination centers that improve the response time for police and ambulances during times of emergencies," said Lane.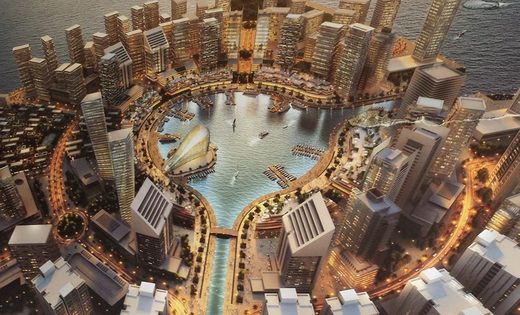 Among the top smart city initiatives on the African continent are Konza Techno City in Kenya which is known as Africa's Silicon Savannah, and the new coastal city (Eko Atlantic) on Victoria Island in Nigeria.
Comment:
Eko Atlantic

Eko Atlantic, officially Nigeria International Commerce city, also known as Eko Atlantic City, or the initials E.A.C. and E.A., is a planned city of Lagos State, Nigeria, being constructed on land reclaimed from the Atlantic Ocean. Upon completion, the new peninsula, which is still under development is anticipating at least 250,000 residents and a daily flow of 150,000 commuters. The development will also have a positive environmental impact, as it will help in stopping the erosion of Lagos State's coastline.

The city adjoins Victoria Island district of Lagos city, and the Phase 1 area of Lekki to the north, while the entire Western, eastern and southern borders is a coastline. Eko Atlantic is expected to rise as the next generation of property on the African continent; having a total of 10 districts, spread across a land area of approximately 10 square kilometres (3.9 sq mi), the city will satisfy needs for financial, commercial, residential and tourist accommodations.

Eko Atlantic development is being carried out as a Public-private partnership, with private companies and investors providing the funding, whilst Lagos State Government is a strategic partner, with the support of the Federal Government.The Contractors are China Communications Construction Group, a company that works in the field of marine dredging and landfill operation. Consultants are Royal Haskoning (traffic and transport expertise) and ar+h Architects. South Energyx Nigeria Ltd., a subsidiary of the Chagoury group, was specifically created to undertake the development. Testing of the sea defence system took place at the DHI Institute in Copenhagen, Denmark, where models were successfully tested for one-in-a-hundred-year ocean surges, and one-in-120-year, one-in-150-year and one-in-1,000-year storms.
Ghana's own Silicon Valley, the so-called Hope City in Greater Accra region, is expected to change Africa's skyline forever. Rwanda's Vision City and South Africa's Waterfall City are also among the top five smart cities in Africa.