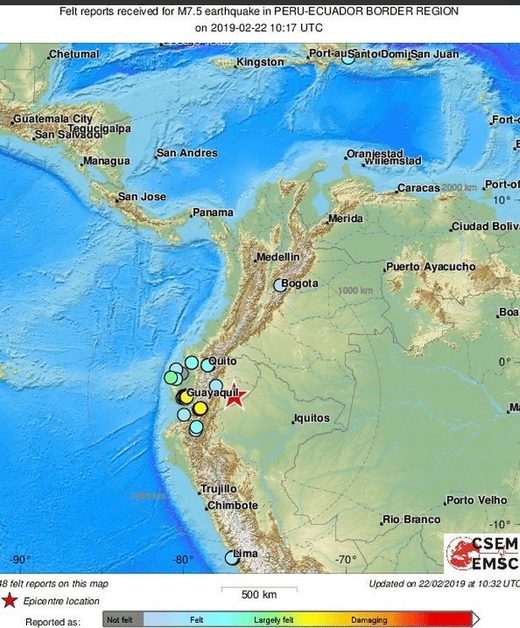 A massive
earthquake
has rocked Ecuador at the border with Peru.
The magnitude 7.7 quake has been felt across both countries.
It happened around 224km (140 miles) east-southeast of Ambato, Ecuador, but ripples have been felt across South America, the United States Geological Survey says.
Videos and photos of the devastation have started to emerge on social media.