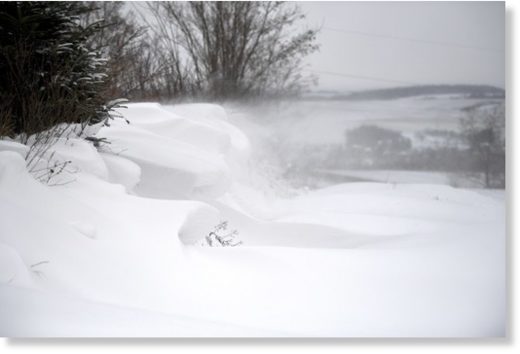 Firefighters were called out more than 800 times after strong winds and heavy snowfall hit parts of Poland on Wednesday, a spokesman has said.
High winds lashed the country's northern regions, while snow paralysed much of southern Poland, Paweł Frątczak, a spokesman for the State Fire Service, said on Thursday morning.
Firefighters were kept busy removing fallen trees and securing buildings against flooding amid rising water levels in some areas in the northern part of the country.
Some 1,600 customers were left without electricity at one point after fierce winds toppled trees and disrupted power supplies
, public broadcaster Polish Radio's IAR news agency reported, citing Anna Adamkiewicz from the Government Centre for Security.
No injuries were reported.
Meanwhile, rescuers have stepped up avalanche warnings for Poland's southern Tatra mountains.
Sources: IAR/PAP, TVP Info