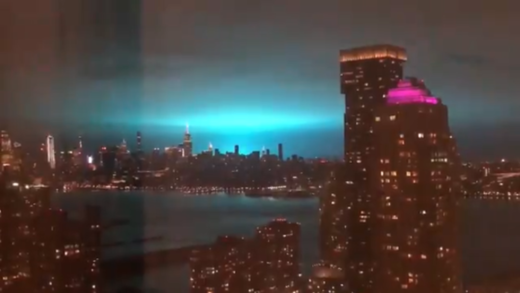 A mysterious blue light amid a reported explosion at a Con Ed facility in Queens lit up the sky in New York City Thursday night. Local media
reported
:
An electric emergency at a Con Edison facility in Queens lit the night sky across much of New York City ablaze and spawned a flurry of social media reaction Thursday night.

The NYPD says a transformer exploded at the utility company's facility in Astoria shortly after 9 p.m.
Residents in Queens posted videos to social media showing the unexplained event. Some witnesses reported explosions and power outages.
Large booms were heard - apparently from multiple transformers failing.
The NYPD said in a brief statement:
"The lights you have seen throughout the city appear to have been from a transformer explosion at a Con Ed facility in Queens. The fire is under control."
There were no immediate reports of injuries.