The Trump women are popular in hospital nurseries with new parents looking to name their babies.
A new survey of Social Security Administration data shows that "Melania," like first lady Melania Trump, and "Ivanka," like first daughter Ivanka Trump, are a roaring pick of parents.
An
AreaVibes review
of names picked around the nation shows that the popularity of "Melania" has surged 227 percent, and for "Ivanka," it's up even more, 362 percent.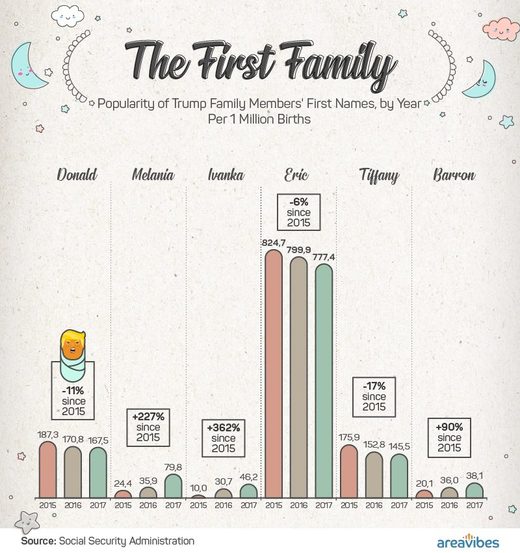 And for the guys, first son Barron is the winner, with the use of his name jumping 90 percent from 2015.
But it ends there.
"Donald" is down 11 percent since 2015, and "Eric" has dropped 6 percent.
For Melania and Ivanka, the names have been popular for a while, in contrast to "Hillary" after the Clintons took office in 1993.
The AreaVibes survey analysis said, "Consider the spike Hillary enjoyed in 1992 when the Clintons took the White House (and the precipitous drop in the name's popularity thereafter)."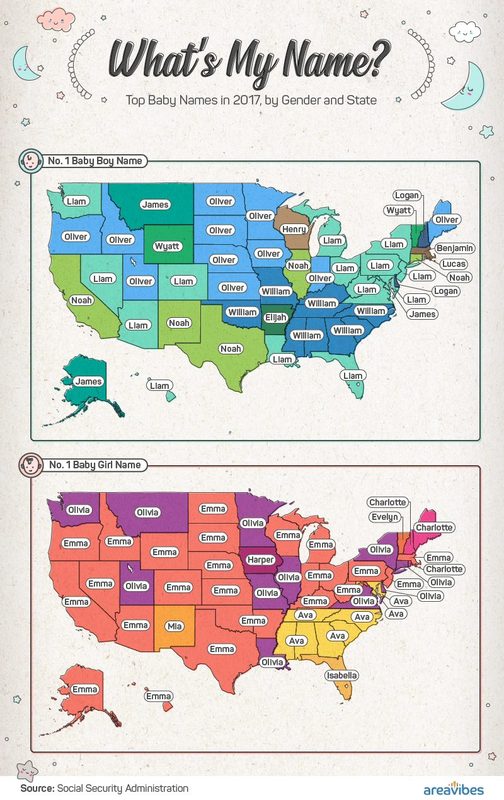 That Melania and Ivanka are surging in popularity is a sign of the times. The survey found that there are hundreds of unusual names given to babies every year.
"Our data indicate that
an average of 330 new baby names were invented annually between 1950 and 2017, but unconventional naming is now far more common than in the middle of the 20th century
. In fact, 2017 welcomed four times as many unique baby names into the world as 1950, despite the fact that the total number of infants born was roughly equal in those years," said the survey.
For the record, the top name for girls in 2017 was Emma. It is so overused that the report referred to "Emma Nation."
For boys, Oliver and Liam were tops.