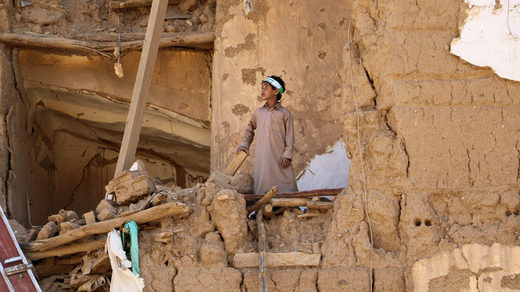 Yemen's disastrous humanitarian situation cannot be fixed by aid organizations as long as there is no political solution for the armed conflict there, the president of the International Committee of the Red Cross told RT.
Speaking during a visit to Moscow, Peter Maurer said he and other people providing relief for those living in conflict zones are hopeful that this week's
negotiations
in Sweden would bring progress in curbing violence in the Arab country.
"What is certainly true is that the humanitarians on their own can't fix the situation in which Yemen is in today, this is
one of the most dire humanitarian situation we have seen, people have been dying not only from the direct attacks, but also from the destruction of the infrastructure, of hospitals, of water systems,"
he said. "This situation can only be fixed if a political solution is found. There is a slight light at the end of the tunnel with peace talks going on in Sweden."
Yemen has been ravaged by civil conflict for quite some time, but in 2015 the situation escalated when a coalition of nations, led by Saudi Arabia, launched a military intervention against the Houthi rebels to put an ousted Riyadh-friendly president back in power. The ensuing bombing campaign and economic blockade of Yemen created the largest humanitarian disaster in the world today. The least protected part of the population is hurt most by it, Maurer said.
"The
most vulnerable parts of the Yemeni society - the children, the women, the elderly - have been particularly exposed to the negative impact of violence
and the destruction of the infrastructure. The ICRC has tried to help over the last couple of years, and we don't go into speculation with exact figures, but it's definitely a group that suffered the most and needs the most attention. In particular, food security is a big issue."
The role played by countries like the US and the UK, which provide assistance to the Saudi-led coalition's war effort in Yemen, came into spotlight lately. A motion advanced by the US Senate last week seeks to disengage American support from the campaign.