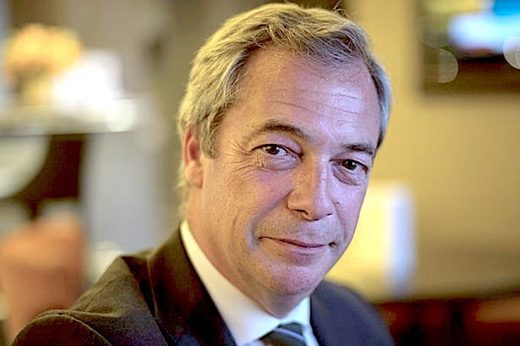 Farage - a two time leader of UKIP - brought the party into the mainstream and was a leading figure of the Brexit camp during the EU Referendum.
The MEP has since clashed with the party's leadership as he voiced concerns over the direction of the party, in particular efforts to woo EDL founder Robinson.
Writing his resignation letter in the
Telegraph,
he blamed the party for trying to bring in "extremists" and warned this would "damage the party beyond repair".
He said: "With a heavy heart, I am leaving Ukip. It is not the Brexit party our nation so badly needs."
The 54-year-old was
a founding member of UKIP after quitting the Tories, serving as an MEP since 1999 and having two stints as leader between 2006 and 2016.
He said:
"We are now just a few days away from the most ill-judged political event I have ever been aware of in British politics. The very idea of Tommy Robinson being at the centre of the Brexit debate is too awful to contemplate. And so, with a heavy heart, and after all my years of devotion to the party, I am leaving UKIP today. There is a huge space for a Brexit party in British politics, but it won't be filled by UKIP."
Farage last month said he was "appalled" after Robinson
- real name Stephen Yaxley-Lennon - was appointed as UKIP leader Gerard Batten's special advisor on grooming gangs and prisons.
Robinson almost scuppered the trial of a notorious Huddersfield gang
- who ended up being jailed for 221 years - when he was accused of violating contempt of court laws.
The ex-UKIP chief accused Batten of dismantling the party's reputation as a "non-racist, non-sectarian party" that talks about immigration and "extreme forms of Islam" by embracing Robinson's views.
Batten, who was elected UKIP leader in February this year, said Robinson has "great knowledge" about grooming gangs and prisons - the subjects he has been employed to advise on.