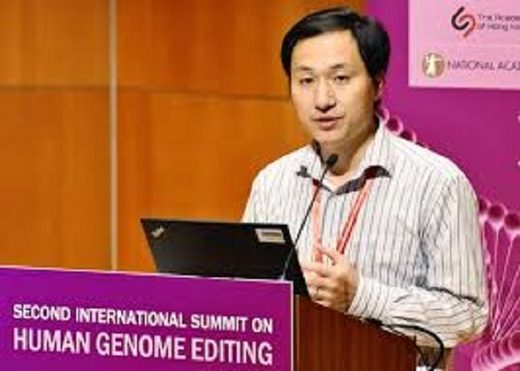 A university in southern China has dismissed claims that its controversial former employee He Jiankui, the scientist who claimed to have produced the world's first gene-edited babies, has been detained.
A spokeswoman for the Shenzhen-based Southern University of Science and Technology (SUSTC) said: "Right now nobody's information is accurate, only the official channels are."
But she declined to elaborate on this matter, saying: "We cannot answer any questions regarding the matter right now, but if we have any information, we will update it through our official channels."
Over the weekend, some media outlets reported that the scientist had been brought back to Shenzhen by the university's president.
The reports claimed he was being kept under effective house arrest after he made an appearance at the Second International Summit on Human Genome Editing in Hong Kong on Wednesday.
The scientist has been branded in some quarters as "China's Frankenstein" after he released a YouTube video last week in which he claimed that gene-edited twins had been born in China.
He claimed that his team of researchers had modified the sisters' embryos to effectively switch off an HIV-related gene because their father has the virus.
He was then condemned by Chinese health officials, who said they knew nothing of the experiment.
He is also facing an investigation from the Ministry of Science and Technology, which has ordered him not to do any research.
The scientist gave a presentation in Hong Kong last week on his experiment. Since the summit, his whereabouts have been unknown.
Last week, the university issued a statement on its official website distancing itself from He's work.
It said He had been on leave since February, the work was conducted outside the university and the school and the biology department knew nothing.
It also said it would establish an independent committee and investigate the matter.