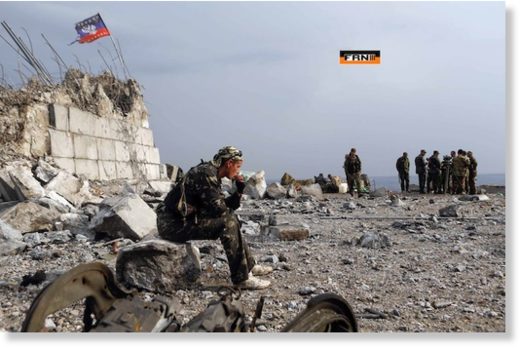 Former Deputy Chief of Staff of the Ukrainian Armed Forces, Igor Romanenko, told local media that the United States has advised Kiev to create a "chaotic situation" in the Donbass.
"The United States proposes that Ukraine severely close the border and do not allow anything or anyone, not even resources - electricity and water to enter, so a chaotic situation would soon be unleashed there,"
Romanenko told Obozrevatel.
According to him, such a situation would be unacceptable for Russia that it would not be able to deal with it and "so it would be possible to advance the process".
On Friday a meeting was held between Ukraine's Foreign Minister Pavel Klimkin and US Secretary of State Mike Pompeo. The parties agreed that Donbass and the Russian-Ukrainian border should be controlled by an international peacekeeping mission mandated by the UN to ensure compliance with the Minsk Accords.
Russian President Vladimir Putin has previously expressed his support for the idea of ​​sending a peacekeeping mission to Donbass, but stressed that the measure could only serve to ensure the safety of OSCE officials.
Kiev, for its part, believes that a UN mission should have a broader mandate and be distributed throughout the territory of Donbass to the border with Russia.
Putin during an ASEAN summit in Singapore just days ago said the policy of the current Ukrainian administration does not seek a peaceful resolution of the conflict in Donbass.
"As long as these people govern Kiev, it is difficult to have a peaceful solution to the issue in these territories, but we do not think there is any other way but to negotiate,"
the Russian leader told a news conference in Singapore.
"There is no other way but the peaceful one. It is necessary to comply with the Minsk Accords," said the Russian president. According to Putin, the current administration of Ukraine "to this day showed no interest" in complying with the Minsk Accords.
"The law on the special status of Donbass, adopted by the Ukrainian parliament, has not yet entered into force and is a key element for resolution," Putin said.
Even Russia complying with the agreements, according to Putin, all expect Russia to comply with the Minsk Accords, but
"no one notices that the Ukrainian authorities are not fulfilling anything."