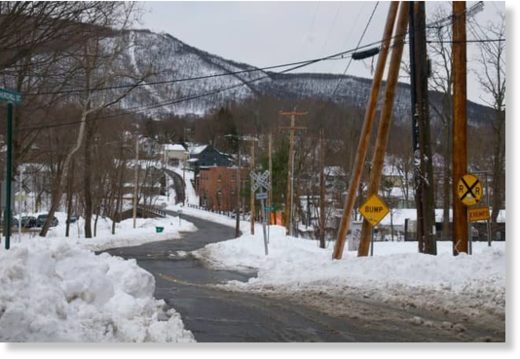 Mary DeMichael knew it was going to snow. But, listening to weather forecasts throughout the week, she believed only a few inches would fall.
The City of Poughkeepsie resident was expecting the first snowfall of the season would be "something nice," she said.
"It was so awful yesterday, I was slipping and sliding all over the place," she said.
"I wasn't prepared for how much snow fell."
Few in the region were.
Dutchess residents spent Friday digging out from a storm that saw snow accumulations more than double expected totals.
And though area municipalities say they were prepared to clear the roads, the intensity of the storm Thursday evening created brutal driving conditions for the commute.
Area school districts closed, and colleges either closed or delayed openings, after an overnight period in which Dutchess County's Department of Emergency Response fielded more than 330 calls for incidents that included either disabled vehicles or auto collisions.
In Fishkill, 14.5 inches of snow were measured by 7 a.m., according to the National Weather Service in Albany, and Poughkeepsie had around a foot.
Many main roads in the Poughkeepsie area were clear for the morning commute, though driving conditions remained messy for many, as the storm ended with more snow and freezing rain.
The high on Friday is expected to be near 41 degrees with a low around 29 degrees.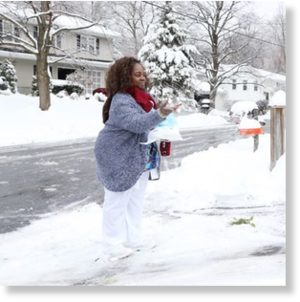 The drive home should be easier, according to Joe Villani, meteorologist with the National Weather Service.
"It's going to be dry the rest of the day so road crews will have a chance to clear off whatever snow and ice on the roads," he said. "The evening commute should be fine."
Storm contrasts forecast
Snowfall totals outperformed the forecast, which grew through the week as the storm approached. The forecast increased from 2-4 inches on Monday to 4-8 inches Thursday morning.
The weather service expected 1-2 inches of snow to fall each hour through the evening Thursday. However, Ray O'Keefe, weather service meteorologist, said close to 3 inches fell per hour.
"The storm ended up being more intense than we thought," O'Keefe said. "
The snowfall rate was 50 percent higher than what we thought it was going to be, it all happened within a short time.
"The forecast we put out is based on the best science and the best analysis we have," he said. "We are always looking at former storms and review them, both from a science and public service point of view. We will go back and look at this one too."
Southern Dutchess and Ulster counties were hit the hardest during the storm, something not anticipated by the weather service.
"The southern part of the area had anywhere from 8-11 inches,"
Villani said. "Whereas when you get to the northern region, 6-8 inches were reported."
Around the county, snowfall totals varied, according to the weather service:
Fishkill, 14.5 inches, as of 7 a.m.
Poughkeepsie, 12 inches, as of 6:36 a.m.
Millbrook 7.9 inches, as of 7 a.m.
Red Hook, 7.5 inches, as of 7 a.m.
Red Oaks Mill, 9.3 inches, as of 6:37 a.m.
Rhinebeck, 8.5 inches, as of 6:55 a.m.
Hopewell Junction, 11 inches, as of 10 p.m. Thursday
Wappingers Falls, 10.1 inches, as of 11:35 p.m. Thursday
Arlington, 10 inches, as of 10:10 p.m. Thursday
LaGrange, 9.8 inches, as of 10:15 p.m. Thursday
Poughquag, 9.5 inches, as of 11:50 p.m. Thursday
Wassaic, 9.1 inches, as of 11:19 p.m. Thursday
Hyde Park, 6 inches, as of 8:45 p.m. Thursday
Although a foot of snow wasn't expected in Poughkeepsie, Marlow Cautaten was ecstatic because it reminded him "of growing up in Buffalo."
"You can't predict the weather," Cautaten said. "You got to take it as it is, as it comes and learn how to enjoy it."
Travel troubles
The snow created a slow commute home for many Thursday night, with traffic at a standstill at times on many major roads in the region. Some had to strand their cars and find alternate routes home.
Between 4:30 p.m. Thursday to 7:30 a.m. Friday, Dutchess' Department of Emergency Response received 337 calls, according to department Commissioner Dana Smith.
Of them, 157 were disabled vehicle related calls, 161 calls reported auto accidents involving property damage and 19 calls were personal injury-related.
"It is an elevated number compared to normal conditions, but is not abnormal for this kind of weather," Smith said.
He said at the height of the evening rush, the storm impacted the most congested areas in the county. A variety of vehicles were disabled and blocked roadways, which ultimately block road crews.
"The combination of icy and rapid snow fall conditions hitting just at the start of the evening commute made this storm difficult," Smith said. "As the first storm of the season, the rapidly deteriorating conditions created significant challenges for motorists."
Although challenging conditions, Smith said all resources from the county were prepared, available and utilized on Thursday.
Metro-North's Hudson and Harlem lines were experiencing delays of up to 20 minutes Friday morning, but got back on schedule as the day went on, according to alerts on the Metro-North website.
Victoria Perotti, Town of Amenia supervisor, said all roads were "clear but slippery," as of 11 a.m. Friday morning.
"We were anticipating less but prepared for more," Perotti said.
"Some of the snow was blowing back on the road this morning but our highway department has done an exemplary job keeping all the roads open," she said. "They had a couple trucks break down but got them fixed as quickly as they could."