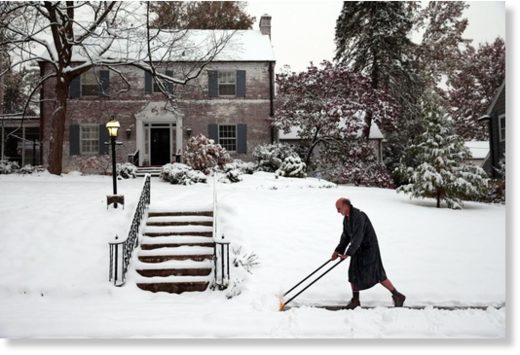 The second biggest pre-November 15 snow event on record in east-central Missouri bogged down traffic in the St. Louis area. National Weather Service Meteorologist Kevin Deitsch says
snow plows haven't kept up with snowfall that could total eight inches in some places.
"Most roads that we've noticed have been covered," said Deitsch. "MoDOT (Missouri Department of Transportation) has been working hard to clear them but the snow has just come down fairly heavy that they haven't been able to keep up."
Southeast Missouri, including Cape Girardeau and the Bootheel region, have received one to two inches of snow from the storm while Jefferson City in mid-Missouri has also received two inches or more. Deitsch says the early winter storm will hover over the region into the midday. " Looks like the precipitation should start to get out of here late this morning to early this afternoon, in the metro probably ending sometime between about noon and 3 p.m."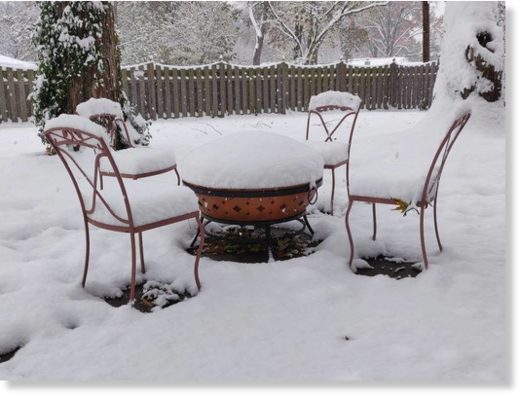 KSDK reported more than 600 school closings in the St. Louis area today.
The storm is the second biggest early season snow event on record for east-central Missouri behind a 1951 early November storm.
About 10.3 inches of snow accumulated over a two-day period during a storm on November 5 and 6, 1951. Until now the second highest total - 3.9 inches - occurred November 6 and 7, 1991. Cape Girardeau saw 2.7 inches of snow in a storm on October 29 and 30, 1993.