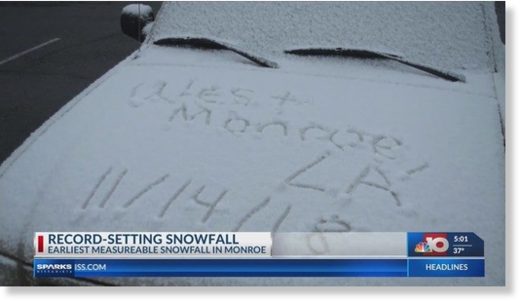 While the calendar says we're about a week away from Thanksgiving, Mother Nature says it's more like January.
A low pressure system brought some accumulating snow to parts of the Arklamiss today.
This is incredibly rare,

as snow is more typical later into winter (January, February).
Totals ranged from a dusting to just over half an inch.
While totals were fairly low and impacts were minimal,
this event broke a record for earliest accumulating snowfall in history for the twin cities.
And many of us enjoyed it! The kids still had to go to school, but many residents and four legged friends got to enjoy it as well.