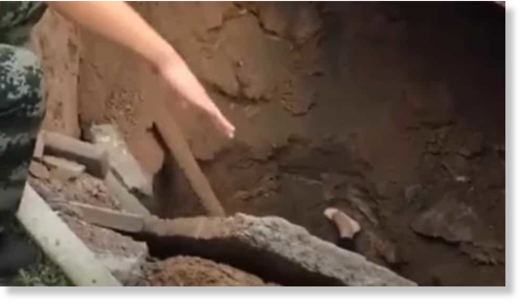 Talk about being in the wrong place at the wrong time.
A woman in China has been given quite the surprise when the footpath she was walking on ceased to exist.
The sidewalk near the 114 bus stop at Reed Avenue in Lanzhou, China usually provides a safe route for those travelling on foot.
However, footage circulating online shows an unsuspecting pedestrian being swallowed by a sinkhole, descending into the depths below.
Horrified onlookers watch as the unsuspecting commuter vanishes.
Rescuers rushed to the scene of the sinkhole to pull the woman out before sending her to hospital for treatment.
The cause of the collapse is being investigated.