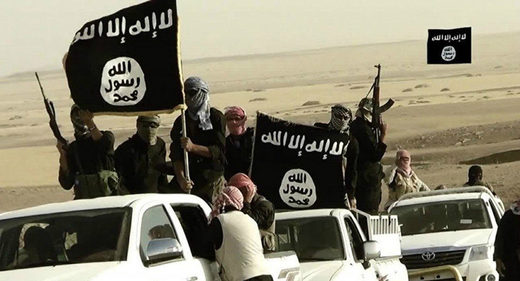 The terrorist group ISIS is trying to turn Afghanistan into its outpost in Central Asia, Russian Foreign Minister Sergei Lavrov said at the opening of the conference dedicated to Afghanistan.
In Afghanistan, there is a clash between government forces and the radical Taliban movement. Terrorist groups connected with Daesh also have some influence in the country. Large-scale operations are carried out throughout Afghanistan to combat extremists.
"The advanced terrorist groups constituted by the Daesh [ISIS], not without support from outside sponsors, are trying to turn Afghanistan into a bridgehead of expansion in Central Asia and, in general, in our vast region," said Sergei Lavrov during the speech at the consultations in the so-called Moscow format.
According to the minister, the task of all countries and international structures operating in the region is to help Afghans neutralize the terrorist's plans. And no one should think in terms of geopolitical games, which can turn Afghanistan into yet another arena of rivalry among other players, with dire consequences for Afghans and their neighbors.
Consultations in the "Moscow format" began in 2017 based on the consultation mechanism of the special representatives of Russia, Afghanistan, China, Pakistan, Iran and India. The next round of consultations was due to be held in September but was postponed at Kabul's request.
Lavrov's comments come in support of Russian Special Envoy for Afghanistan Zamir Kabulov, who said last month that terrorists are preparing to destabilize the political situation in Central Asia.
According to data from the Collective Security Treaty Organization (CSTO) quoted by the diplomat, some 2,500 fighters from ISIS were leaving Syria and Iraq bound for Afghanistan.
"Those who migrate are generally those from Central Asia. They send these people to prepare and destabilize the internal political situation in Central Asia, not to combat foreign troops in Afghanistan," the Kremlin envoy said.
Afghanistan is undergoing a long period of political, social and security instability as a result of numerous attacks linked to the activities of the Taliban movement and also to ISIS actions since 2015 despite the strong military presence of the United States and other allied countries.