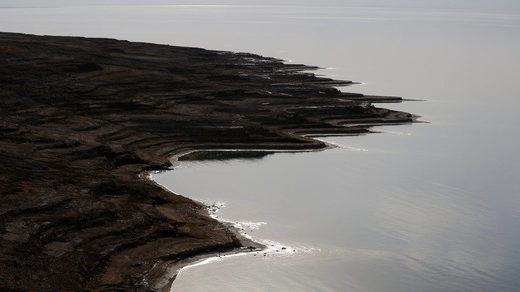 At least 18 children and teachers were killed and 22 others wounded as a school bus was swept away by flash floods in the Zara Maeen area on the banks of the Dead Sea in Jordan.
The majority of the victims are believed to be students who were heading to a picnic at hot springs as part of a school trip. The witnesses said that the floodwaters swept their bus into a valley as it was approaching a resort area.
A major search operation has been launched to locate 37 students and seven adults, who were missing following the incident.
Israeli Defense Force has also sent its troops to assist in the search on the request of the Jordanian authorities.
"A major rescue operation entailing scores of people from different state agencies as well as several rescue helicopters and boats, marine divers and swimmers are at the site now to rescue trapped people and search for missing ones," a Civil Defence Department spokesperson said.
An unnamed education ministry official told the Jordan Times that the people on the bus were from one of the private schools. He also expressed surprise that the trip wasn't canceled due to bad weather conditions.
Jordan has been hit by heavy rain in recent days, which led to flooding of the streets in the capital Amman.