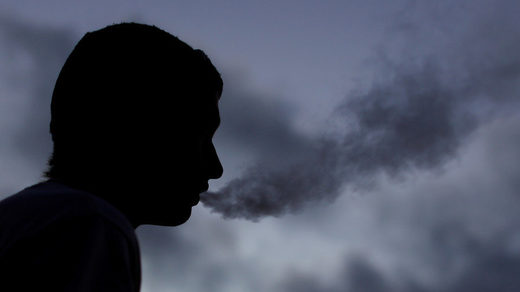 A crew of would-be bandits had their heist go up in smoke... er, vapor, when they fell for a simple ruse by their intended victim in what has already been dubbed the 'worst (attempted) robbery in Belgian history.'
Stop me if you've heard this one before: a gang of youths walk into an e-cigarette shop to rob the place but the owner tells them to come back later when he has more money.
No, this isn't an awful water cooler joke, but the true story of a vaping shop owner in Charleroi, Belgium who was almost extorted by a mob of local youths. Six reportedly armed individuals entered Didier's vape shop at approximately 3pm Saturday, demanding cash and pilfering some product in the process.
"I told them clearly that 3pm is not the best time to hold up a store," Didier
told
RTL. "You'll take 1,000 bucks [now], but if you come back tonight you might be able to take more."
"It's like it was a comedy," Shop-owner Didier told the
BBC
. "They're being called the worst robbers in Belgium."
During his 14-minute ordeal, Didier attempted to befriend the surly vaping vagabonds.
"There was some pushing and shoving," Didier added. "I didn't give them a thing, but said if they came back later I would have 2 or 3,000 euros."
The police didn't believe the thieves would be stupid enough to return, but Didier insisted and sure enough, at 17:30, just before closing time an hour later, a scout from the gang came back.
"I berated them saying 'you have to buy a watch.' I said, 'it's 5:30 not 6:30,' and they left," he told RTL. Didier told him he would need the extra hour before closing to get their money together.
As the clock struck 18:30, the thieves returned, only to be met by the police, who had been lying in wait, hiding in the back of the shop.
Five men, including one minor, were arrested; the sixth would-be bandit escaped.
"They weren't the brightest," Didier concluded.