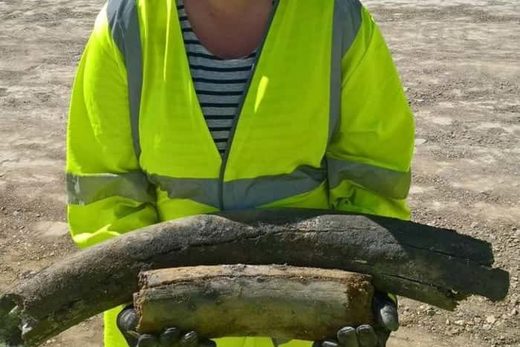 Road workers building a new bypass unearthed the Ice Age remains of a woolly mammoth and a woolly rhino.
The team, working on improvements to the A14 between Cambridge and Huntingdon, discovered a number of bones while digging near Fenstanton.
Experts believe the remains,
found in what was once an ancient river, could be at least 130,000 years old.
Highways England said the prehistoric bones will be sent to specialists for further analysis.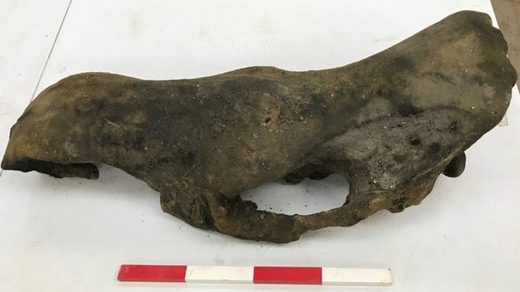 A Highways England spokesman said: "Remains of a woolly mammoth and a woolly rhino dating back to the last ice age were found last week, while excavating for construction materials near Fenstanton.
"The finds are at least 130,000 years old and were found by what was once an ancient river.
"The remains are being conserved by our archaeology team and will be sent on to specialists in London for further study."
More than £1.5bn of improvements are being made to the A14. The work includes creating a new bypass to the south of Huntingdon and upgrading 21 miles of road.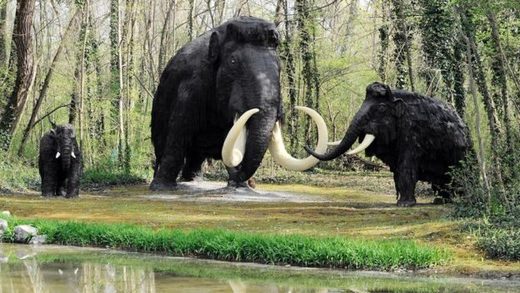 Woolly facts

The Woolly Mammoth, or Mammuthus primigenius, was one species of mammoth which went extinct around 10,000 years ago
They could reach up to 3.5m (11ft 5ins) in height and weigh six to eight tons
Remains of the woolly mammoth have been

found on most continents

except for Australasia and South America
The Woolly Rhinoceros, or coelodonta antiquitatis - meaning cavity tooth - died out in around 8,000 BC
The species could grow to between 10ft (3.05m) and 12ft 6ins (3.81m) long and 6ft 6ins (2.01m) tall, weighing two to three tons
The first discovery of the species was made in Poland in 1929; the only prior evidence of its existence was cave paintings.