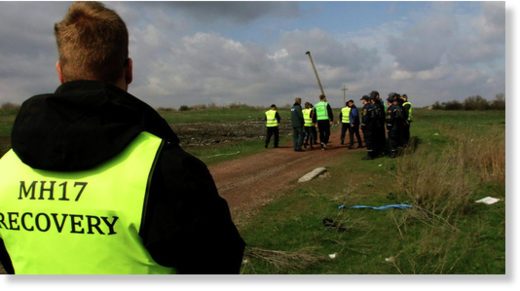 New details are surrounding the Bellingcat's MH17 report. One of the persons who worked on the case of the alleged fake Russian MH17 satellite pictures was a former Stasi collaborator, Der Spiegel reported.
British investigative group Bellingcat has created waves in the media this week. The group accused Russia of having falsified satellite images of the MH17 disaster.
Now new details have appeared in the case. According to information obtained by
Der Spiegel
, one of the persons who worked on the MH17 report under the nick Timmi Allen was a Stasi collaborator.
The man from Berlin joined the Bellingcat under the nickname Timmi Allen. As the research revealed, Allen's real name was found on a list with 95,000 names of full-time employees of the Ministry of State Security of the GDR (shortly Stasi)," German magazine wrote.
What duties Allen exactly had at the Stasi are unclear. Bellingcat meanwhile has neither confirmed nor denied the information.
The UK-based Bellingcat group has made a name by investigating conflicts in Syria and Ukraine. On May 31 the group published an analysis, which accused Russia of having falsified satellite images from the MH17 crash site.
However, several computer and photo experts have debunked the report.
The founder of FotoForensic company which Bellingcat based their report on said his company
had nothing to do
with a report produced by the British investigative group.
Earlier, Russian blogger 'ntv'
uncovered a number of obvious logical errors
, exposing the incompetence of the amateur sleuths. In their eagerness to find a 'smoking gun', the investigators jumped at the revelation that the photos were digitally modified using Adobe Photoshop CS5 software. The blogger however explains that the use of Adobe Photoshop CS5 software is the standard method for changing the size of the pictures and the ministry obviously used it for this very purpose and not, in fact, to modify the actual imagery.