The number of the UK's small tortoiseshell butterflies has plummeted this summer despite the record-breaking heatwave.
One of Britain's best-known garden butterflies, the small tortoiseshell, was once common and widespread
, but only 23,000 of the insects were counted during this year's three-week Big Butterfly Count, which coincided with the hottest summer on record.
Charity Butterfly Conservation says sightings fell by 32% compared with last year and the population has collapsed by 75% since the 1970s,
with growing concerns among scientists for the species' long-term future.
Reasons for the ongoing decline are being investigated, with climate change, pollution and parasites all possible culprits.
The hot, dry weather experienced across the UK this summer should have helped most butterflies,
but the small tortoiseshell was not the only species to suffer a slump.
Populations of red admiral and comma were down by

73%

and 40% respectively compared to the high numbers seen in the same period last year, and gatekeeper fell by

54%

.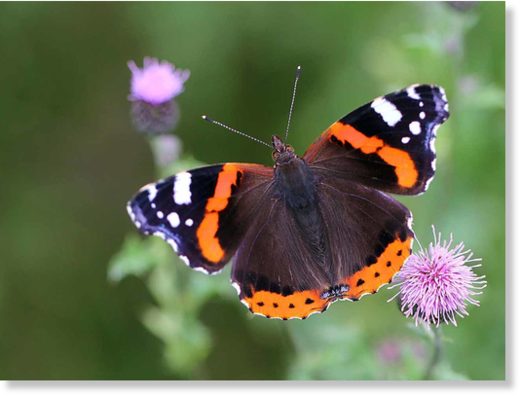 Meanwhile, many other common species were seen in improved numbers in response to the hot summer weather, including the small white with numbers up 161% and the large white with numbers up 104%.
The holly blue recorded its highest ever numbers, up 122%, and the common blue was up 51%.
Despite the good weather, an average of just 11 butterflies of the 19 target species were seen per Butterfly Count this year, a figure only marginally higher than last year - the lowest in its history.
Butterfly Conservation's Associate Director of Recording and Research, Richard Fox, said: "The ongoing decline of Small Tortoiseshell is clearly a concern, especially given the generally good weather this summer, but it was good to see the high numbers of whites and Common Blue being reported across the UK.
"This year's Count has been a phenomenal success with more than 100,000 people enjoying beautiful butterflies, contributing towards conservation and reaping the mental and physical benefits of being outdoors in nature.
"Participants' records are really important as they help us find out how the UK's common species are faring and how to best protect them in the future."