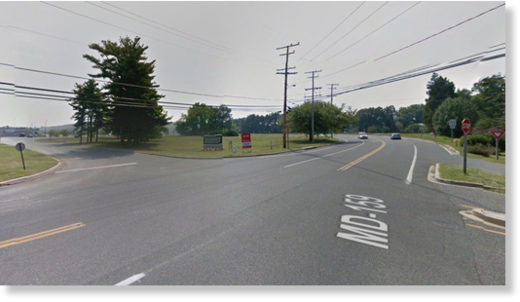 Three people have been killed and at least two injured in a shooting in Harford County, Maryland. The local Sheriff's Office says that the situation is "secure"
The shooting took place in a business park in Perryman, a small town less than 30 miles northeast of Baltimore.
Deputies were dispatched to the scene shortly after 9am Thursday morning, and the FBI and ATF responded to assist with the "active shooter situation" shortly afterwards.
It is still unknown whether the suspect has been captured or killed, but law enforcement says the situation is "secure."
Video from the scene shared on social media shows a heavy police presence at the industrial park, whose tenants include Rite-Aid, Clorox, and Zenith Freight Lines. According to
CNN
, the mass shooting took place at Rite-Aid's distribution center, which employs around 1,000 people.
Armed police and federal agents have surrounded the area, and empty schoolbuses are driving in, perhaps to evacuate workers still inside.
Maryland Governor Larry Hogan has said that he is closely monitoring the situation.
Harford County was the scene of another mass shooting in October 2017
, this time in Edgewood, just eight miles from Perryman. 37-year-old Radee Labeeb Prince shot and killed three of his co-workers and injured two more at a local granite fabricators, and was captured after an hours-long manhunt.