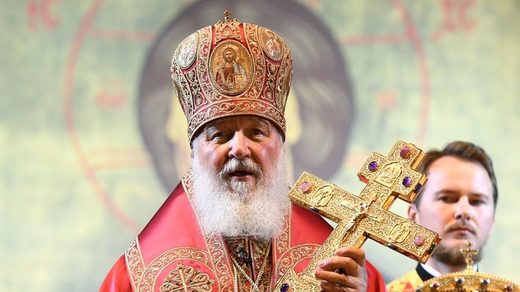 The Russian Orthodox Church is ending its participation in any structures chaired by the Constantinople Patriarchate, the Holy Synod said, as Constantinople decided to recognize the independence of the Ukrainian Orthodox Church.
"We have decided to suspend joint performance of church services with the hierarchs of the Constantinople Patriarchate, to suspend our membership in all structures, which are headed or co-chaired by the representatives of Constantinople," Metropolitan Hilarion, the head of the Russian Orthodox Church's External Relations Department, said following an extraordinary meeting of the Holy Synod, the governing body of the Russian Orthodox Church.
The decision does not mean that the two churches are completely severing ties
, Hilarion told journalists, adding that the decision refers only to the Moscow Patriarchate's participation in the work of some inter-church organizations.
DETAILS TO FOLLOW