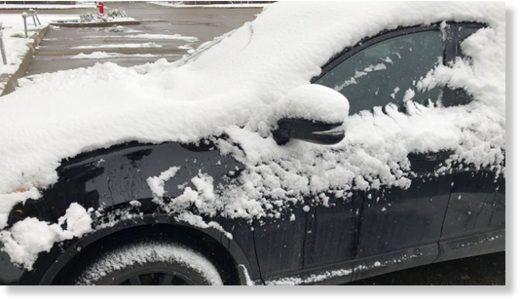 Residents of Grande Prairie and the surrounding area woke up to a bit of a winter wonderland Wednesday as mother nature hit the region with some snowfall.
The snow tapered off in the evening, and the snowfall warning has ended, but not before setting a record.
According to Environment Canada,
10.6 cm of snow fell Wednesday setting the record.

Since the government agency started keeping track in 1942, no snow had fallen on September 12th in Grande Prairie, up until yesterday.