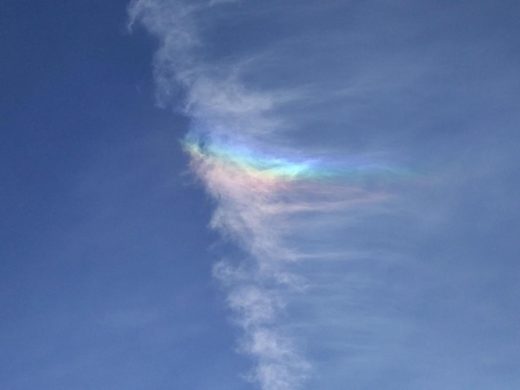 Several readers have been in touch with their pictures of a so-called Fire Rainbow which was spotted above Weymouth on Friday.
Vincent Betteridge was holidaying in the area with his wife when he noticed the unusual pattern and colours and managed to get some photos.
He said: "In the late afternoon we headed to the beach for a paddle and an ice cream and we had a few relaxing hours on the sand. At around 5.45pm I happened to glance skywards and noticed a very interesting rainbow-like pattern forming in the sky above. I quickly grabbed my phone and took a few pictures and a bit of video. A bit of Googling later and I believe it's known as a Circumhorizontal arc, or Fire Rainbow."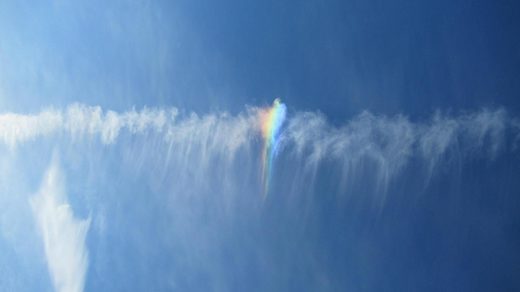 He added: "I've never seen anything like it before and I thought your readers might like to see it too."
Charlotte and David Colohan also saw the phenomenon, noting the 'unusual pattern and colour formation'.
According to experts at World Atlas the Fire Rainbow is neither a rainbow nor anything to do with fire, but a result of light being refracted as it passes from the moon or sun over ice crystals within the atmosphere.
They are rare in Europe because of the elevation required by the sun's rays and more common in the United States.
It's not the first time this year an unusual cloud formation has been spotted in Dorset. In June Jim Perkins snapped a picture of jellyfish clouds over
Portland
- a rare phenomenon so-called because of their resemblance to the creatures.