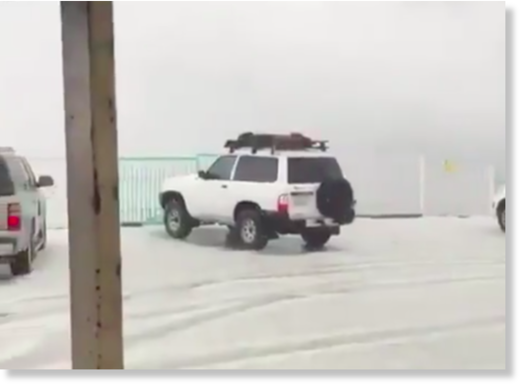 Snowfall in the middle of summer and global heatwaves? Yep, that's exactly what's happening in Saudi Arabia.
Videos capturing snow falling in the kingdom's Abha governorate went viral on social media earlier this week, while snow, rain, and thunderstorms have been affecting several parts of the kingdom recently, creating a phenomenon never witnessed by the country before.
On Sunday, severe rain and a sandstorm also hit the country's Mecca, a holy city which is currently hosting millions of Muslims who had arrived in the kingdom for this year's Hajj (pilgrimage) season.
Earlier this year,
snow fell
in the mountainous area of Saudi Arabia's Tabuk, a governorate which lies in the kingdom's northern region and is located close to the Jordan-Saudi border.
In 2016, the country also saw one of its first-ever snowstorms take place.
Hail and snow covered tens of cities in the country, especially ones located in its north.