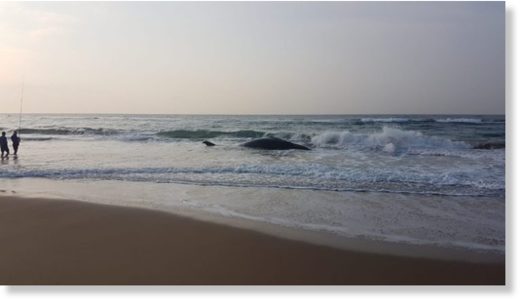 Authorities are on their way to deal with a beached whale that was discovered by beach-goers in Amamzimtoti.
Amanzimtoti beach-goers were in for a shock when they discovered a beached whale on Pipeline Beach on Tuesday morning.
The sight of gill plate remnants indicated that the four-ton sub-adult humpback whale was already dead, a beach official told
South Coast Sun.
Parks department law enforcement is currently on the beach dealing with the whale, while they wait for the arrival of Ezemvelo KZN Wildlife and NSRI, who are said to be tasked with bringing a Tractor Loader Backhoe (TL) truck to dispose of or bury the carcass.