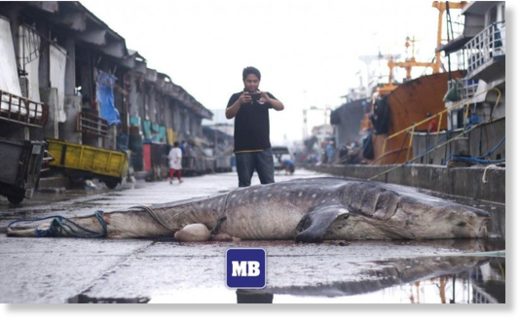 A whale shark or 'butanding' was found dead in Navotas Fish Port, Friday.
The 16-foot corpse was discovered by the residents near Navotas Fish Port according to the Bureau of Fisheries and Aquatic Resources (BFAR) officials.
The whale shark was seen floating around 11 p.m. Thursday.
Residents pulled out the butanding to the shore as foul odor was emanating from it.