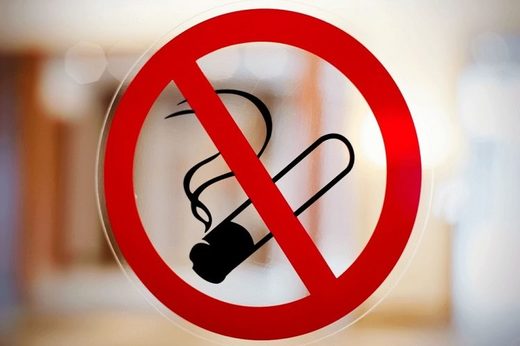 The Senate Standing Committee on Health on Friday passed a legislative bill calling for a ban on smoking in cinemas across the country.
The Senate committee, which met at Parliament Lodges with Senator Mian Mohammad Ateeq Sheikh in the chair, passed the bill titled The West Pakistan Prohibition of Smoking in Cinema Houses (repeal) Bill, 2018.
The meeting also discussed various issues related to the health ministry, including the nominations for an upcoming WHO conference on health in Geneva.
Retired Maj Gen Salman Ali, a representative of the College of Physicians and Surgeons Pakistan (CPSP) gave a briefing about the college.
He said the services of Pakistani doctors serving abroad are being appreciated at the international level, particularly in Saudi Arabia. However, Pakistani doctors are not being given due recognition in Dubai, where they are being paid less than doctors from other countries.
Mr Ali said CPSP has taken the issue up with concerned departments in Dubai but to no avail. The committee chairman said he will take the issue up with the ambassador.
Earlier, he told the committee that CPSP is an independent organisation which was formed under an act of parliament and that it does not fall under the health ministry.
Officials of the health ministry, on the other hand, said CPSP is not cooperating with the health ministry and that there are contradictions between the rules of business and the act of the organisation. They insisted the health ministry gave CPSP its mandate.
The issue of heart stents was also discussed and the committee asked about stent prices. Health ministry officials said that in accordance with Supreme Court directives, a board has been formed for determining stent prices independently.
Those who attended the meeting include Senators Dilawar Khan, Dr Asad Ashraf, Dr Ashok Kumar, Dr Sikandar Mandhro, Prof Dr Mehr Taj and Mohammad Shafiq Tareen.