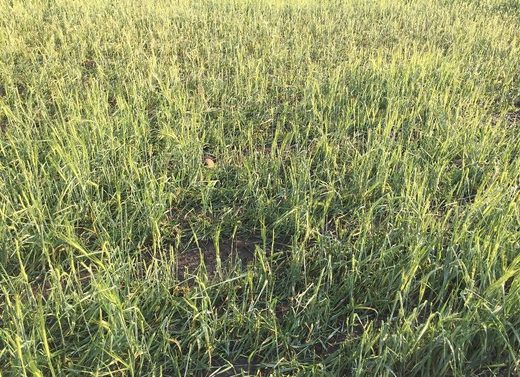 Feed wheat prices rose by almost £4/t in just two days, with the spot ex-farm value averaging £181.23/t towards midday on Friday (3 August).
November futures touched £200/t during the week and stood at £192.25/t at lunchtime on Friday.
On the same day, the AHDB estimated wheat yields at 5-8% below the five-year average of 8.2t/ha. This would give a harvest of 13.3-13.7m tonnes, the lowest for five years.
With the GB winter wheat harvest estimated at about 25% complete, there is caution around the figures.
The average August feed barley price rose slightly more, up by just over £4/t to stand at £164/t ex-farm.
Exporters face becoming importers
this season - for example, Sweden - while Germany, usually a significant exporter, is almost a domestic market, commented David Sheppard, managing director of Gleadell.
French export prices are well above comparable Black Sea supplies, according to the firm's market report.
"World weather issues are dictating prices.

Global production is going backwards

, as is the volume of wheat available for export markets.
"This places importers who cannot switch to maize in a perilous position," said Mr Sheppard.
"With ample supplies of grains available over the past seasons, buyers have been buying hand-to-mouth. But, in the current climate, this means they are short and wrong.
"They must decide whether to remain in the head-in-sand camp or bite the bullet and buy."