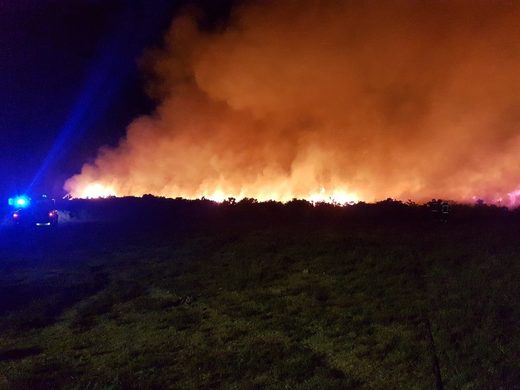 Firefighters spent the night tackling a gorse fire across more than 85 acres of land in the New Forest.
The blaze, off Rollestone Road in Holbury, Hampshire, started shortly after midnight.
Station Manager Paul Reddish said: "It lit up the night sky - it was a challenge for the crews to get ahead of the fire and create some breaks."
At its height, 45 firefighters were sent to the blaze. The fire was put out by about 03:30 BST.
Mr Reddish said the
prolonged heatwave conditions
meant areas of the forest were "tinder dry".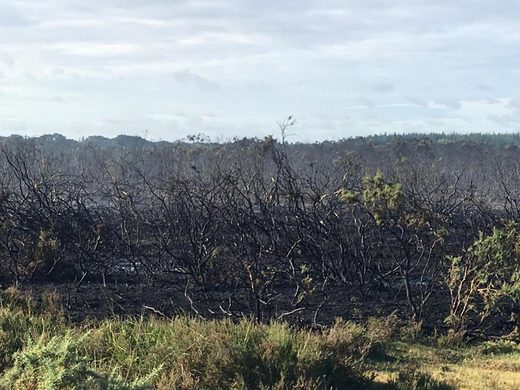 He said
the cause of the fire was unknown
but urged people to use
barbecues only in areas
set out by the Forestry Commission.
Crews remain at the scene damping down.
The fire is the second large fire within a week in the area.
On 10 July about six acres of heathland off
Badminston Lane in Fawley
was destroyed.