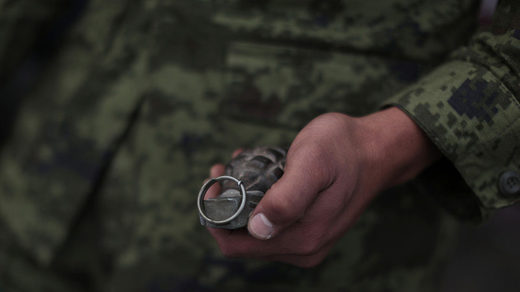 A grenade-laden, medium-sized drone has targeted the residence of the top security official of Mexico's Baja California state. Luckily for the residents, the explosives were deactivated and failed to detonate.
State police stationed at Gerardo Sosa Olachea's house in Tecate, Mexico, spotted two drones circling around the state public security minister's residence on Tuesday morning. One of the drones then fell on the terrace.
Once the officers rushed to the unmanned aerial vehicle they discovered two grenades duct-taped to it. The drone was also equipped with an audio and video system.
Speaking to the press on Wednesday about the incident, Sosa noted that the explosives had been deactivated, so the stunt was likely made to intimidate him, rather than to kill.
He attributed the scare to drug lords because of "the major seizures of drugs and arms and arrests of criminals" overseen by his ministry.
In the meanwhile, the National Defense Secretariat continues with its investigation into the possible origin of the explosives, while police are searching for the owners of the drone.