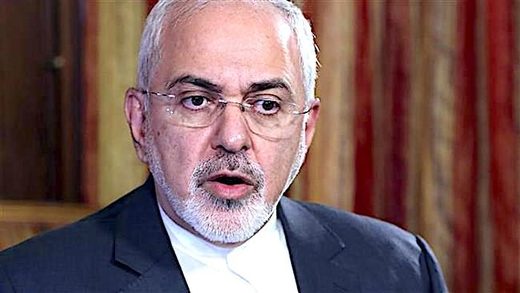 Iran's Foreign Minister Mohammad Javad Zarif wrote in an article that his country would come back to the negotiating table with the United States if it sticks to the 2015 nuclear pact.
"If the US government summons the courage to renounce these policies... a new image of the US will emerge in the world, including in Iran, paving the path to joint efforts for security, stability, and inclusive sustainable development," he pledged.
In the article for the Iran Daily news website, entitled "US foreign policy in crisis,"
Zarif slammed US counterpart Mike Pompeo for making "threats" against Iran in May when he made 12 demands that Tehran had to meet to avoid "the strongest sanctions in history."
Zarif said the ultimatum was a "desperate reaction" and an attempt to justify Washington's unilateral withdrawal from world powers' nuclear agreement with Iran. The
diplomat suggested
the Trump administration should cease treaty violations, "economic aggression" against Iran and acknowledge regional meddling.
Earlier in June, the Foreign Minister stated that country plans to receive the economic benefits from the agreement, which were initially stipulated in it.
The relations between the US and Iran have deteriorated after
Donald Trump
's decision to withdraw from the accord. Following this decision, the Treasury Department's Office of Foreign Assets Control sanctioned Iranian individuals and entities including those with links to Iran's Revolutionary Guard.