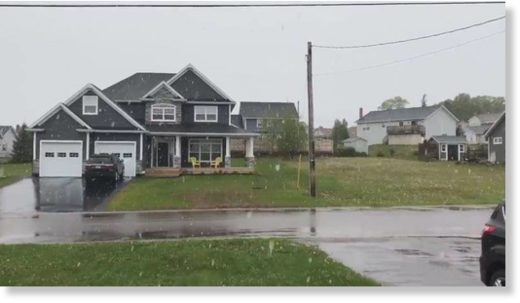 It started well mixed in with the rain and then it began to become more clear.
It is June 6 and it is snowing in Charlottetown.
It started around 6:30 a.m. and was still falling at 7 a.m.
The temperature was hovering at 2 C.
"
It dipped a degree or two cooler than expected," said CBC meteorologist Jay Scotland, one of a number of Islanders who recorded the snowfall on social media.
"It's June 6 and I'm having a hard time coping."
The snow was not sticking, melting quickly on the wet ground from overnight night rain.
Scotland said there is no record of snow falling in Charlottetown on a June 6, but went on to note there is a frost advisory for Wednesday night.
Environment Canada had called for showers Wednesday morning. The temperature is expected to climb to 12 C.