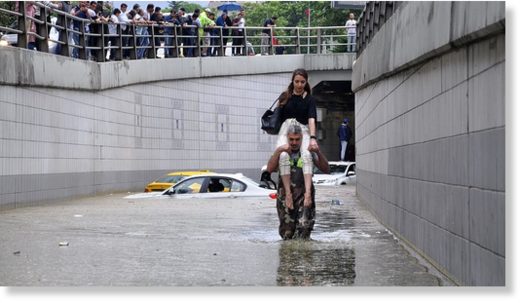 A mass clean up operation is underway after heavy rainfall caused parts of Ankara to flood. Roads turned into rivers as rain came down on the Turkish capital city.
Dramatic footage showed people standing on top of their vehicles waiting for help. The flood waters damaged local shops causing severe damage.
Firefighters have been helping the operation to save people stuck in the floods and clean up the city.