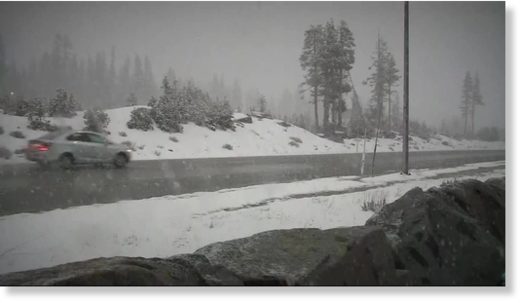 Another round of winter weather is hitting part of the Sierra.
Snow and ice falling overnight in Nevada County caused some traffic problems, as Interstate 80 was shut down for a couple of hours due to slick road conditions.
The snow and ice fell on Monday.
Watch the above video to see the white powder falling!
Source: CNN