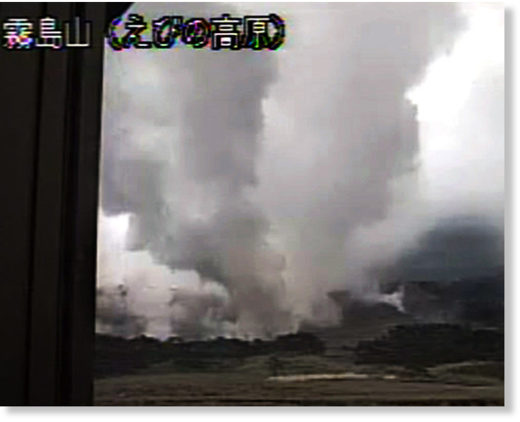 A volcano in southwestern Japan erupted again on Thursday, the Japan Meteorological Agency said.
The agency said last Friday that eruptions at Mt. Io, one of the Mt. Kirishima group of volcanoes straddling Miyazaki and Kagoshima prefectures, stopped after it spewed a plume of ash the previous day for the first time in 250 years.
The latest eruption occurred at around 6:15 p.m., the agency said.